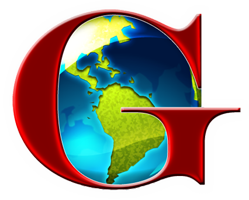 Gonnello SEO – Helping you Succeed
Is your website showing up only just a few times rather than thousands of times in the Google search results?
Gonnello SEO is offering you and all Massachusetts Chamber of Commerce members a free in-depth analysis on your company website and SEO capabilities. This is a saving of $250 and is a true look at the good and the potentially bad aspects of your efforts. There are no obligations to purchase any service and your information will be kept confidential.
If your website is not on the top page when people search for your particular keywords, you could be losing more than you think. Optimizing, or in many cases, upgrading your website to a more search engine friendly one can be the difference between struggling and success. And the reality is that it costs less than the business they are losing.
Scott Gonnello is one of the best SEO (Search Engine Optimization) consultants in America. He has helped businesses throughout the world gain top page results in the search engines which has helped them succeed. His clients range from global companies such as Victorinox Swiss Army down to sole proprietors. Scott's services create the perfect results that lead to success.
If you are using a free or generic cookie-cutter website, chances are you are not doing as well in Google as you may think .
Gonnello SEO will build a site worthy of your company which is aesthetically pleasing to you, your clients and more importantly – the search engines. In this economy it is no longer good enough just to have a website. It has to produce traffic to your business and drive your success.
As a member of the Massachusetts Chamber of Commerce, Gonnello SEO is offering a free in depth website review and a discount when you convert your site from a generic cookie-cutter one to a Gonnello SEO search engine friendly site. Take advantage and transform your website from just OK to one of the best available.
Click here to receive your free in-depth website and SEO analysis.